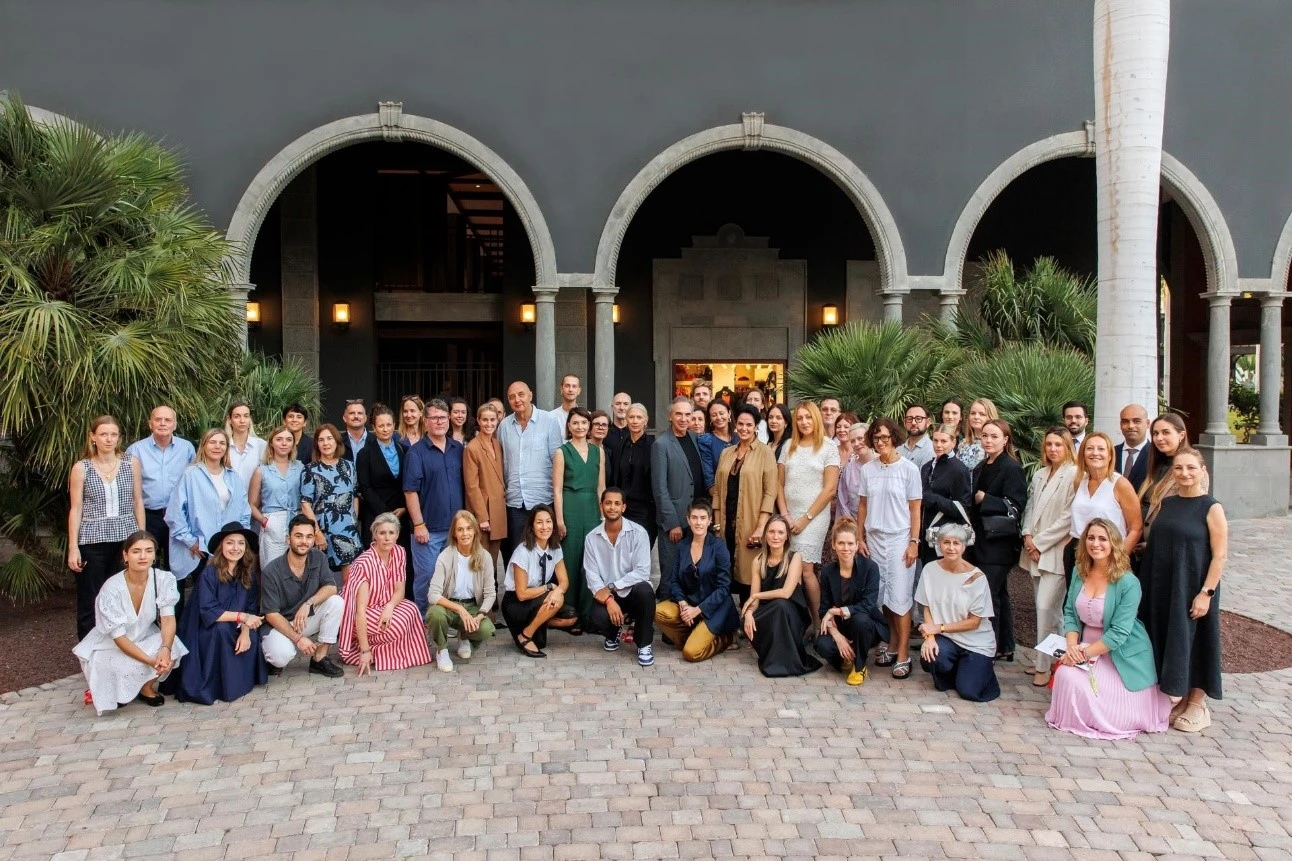 2022-12-14
The European Fashion Alliance is the first transnational alliance of European fashion institutions. It aims to promote a fertile, sustainable and inclusive ecosystem for European fashion. The EFA acts as a strong collective voice advocating and accelerating the transition of European fashion towards a more sustainable, innovative, inclusive and creative future.
The alliance, made up of 29 member organisations, including numerous fashion councils, fashion weeks, educational and research institutions, represents more than 10,000 European fashion companies, ranging from micro-enterprises to large corporations. Members:
ASOCIACION CREADORES DE MODA DE ESPANA - AUSTRIAN FASHION ASSOCIATION - BALTIC FASHION FEDERATION - BRITISH FASHION COUNCIL - BULGARIAN FASHION ASSOCIATION - CAMERA NAZIONALE DELLA MODA ITALIANA - CENTER FOR SUSTAINABLE FASHION - COPENHAGEN FASHION WEEK - COUNCIL OF FASHION DESIGNERS OF AMERICA - COUNCIL OF IRISH FASHION DESIGNERS - ESTONIAN ACADEMY OF ARTS - FASHION COUNCIL GERMANY - FÉDÉRATION DE LA HAUTE COUTURE ET DE LA MODE - FÉDÉRATION FRANÇAISE DU PRÊT À PORTER FÉMININ - FINNISH TEXTILE & FASHION - FLANDERS DC- GLOBAL FASHION AGENDA- UNGARIAN FASHION DESIGN AGENCY - ISLANDIC FASHION COUNCIL -FAD - MODALISBOA - GRAN CANARIA MODA CALIDA - MODE SUISSE - NORWEGIAN FASHION HUB - SKOPJE FASHION WEEKEND - SLOWAK FASHION COUNCIL - SWEDISH FASHION COUNCIL - TASKFORCE FASHION - THE PRINCE'S FOUNDATION - WALLONIE-BRUXELLES DESIGN MODE.
Invited by the Cabildo de Gran Canaria, the members of the European Fashion Alliance (EFA), founded in Frankfurt in June 2022, met in Maspalomas on 19 and 20 October during "Gran Canaria Swim Week by Moda Cálida - the only European Swimwear Fashion Week - to celebrate their first summit.
The aim of the summit, with 59 representatives from 23 European countries, was to discuss and agree on a package of measures and actions that can support and promote the necessary transformation process of the fashion industry in Europe.
Greener, more innovative, more creative, the members of the European Fashion Association "EFA" elaborated a package of measures and actions for a sustainable and inclusive future of the European fashion industry. During the meeting in Gran Canaria, four pillars were defined on which the planned measures will be based: sustainability, education, policy and innovation. The European Fashion Alliance believes that sustainability and digital transformation, together with education and labour market measures, will be the drivers for the fashion industry to make textiles more durable, repairable, reusable and recyclable. To accelerate this transition process, the EFA will also focus on intercultural exchanges and interactions between creatives and support young talents as drivers of change through actions, research and campaigns.
The European Fashion Alliance aims to make a significant contribution to achieving a CO? neutral, environmentally sustainable, non-toxic and fully circular textile industry, as well as to raise awareness and sensitise fashion producers, designers and consumers.
Minerva Alonso Santana - Counselor for Industry, Commerce and Crafts of Gran Canaria Council of Gran Canaria "We are very proud and honoured to have held the first annual EFA summit on our beautiful island of Gran Canaria, during the Gran Canaria Swim Week. The European Fashion Alliance is a strong exchange network. It will allow us to get to know other experiences and to advance in our Ecoisla challenge for innovation and sustainable fashion. We also offer our 26 years of experience as a public support programme for the fashion sector to the other members. The summit held in Gran Canaria is the beginning of the creation of synergies for the improvement of the fashion industry as well as a framework that will allow us to learn and make our values known".
For interviews or more information:
press@europeanfashionalliance.org