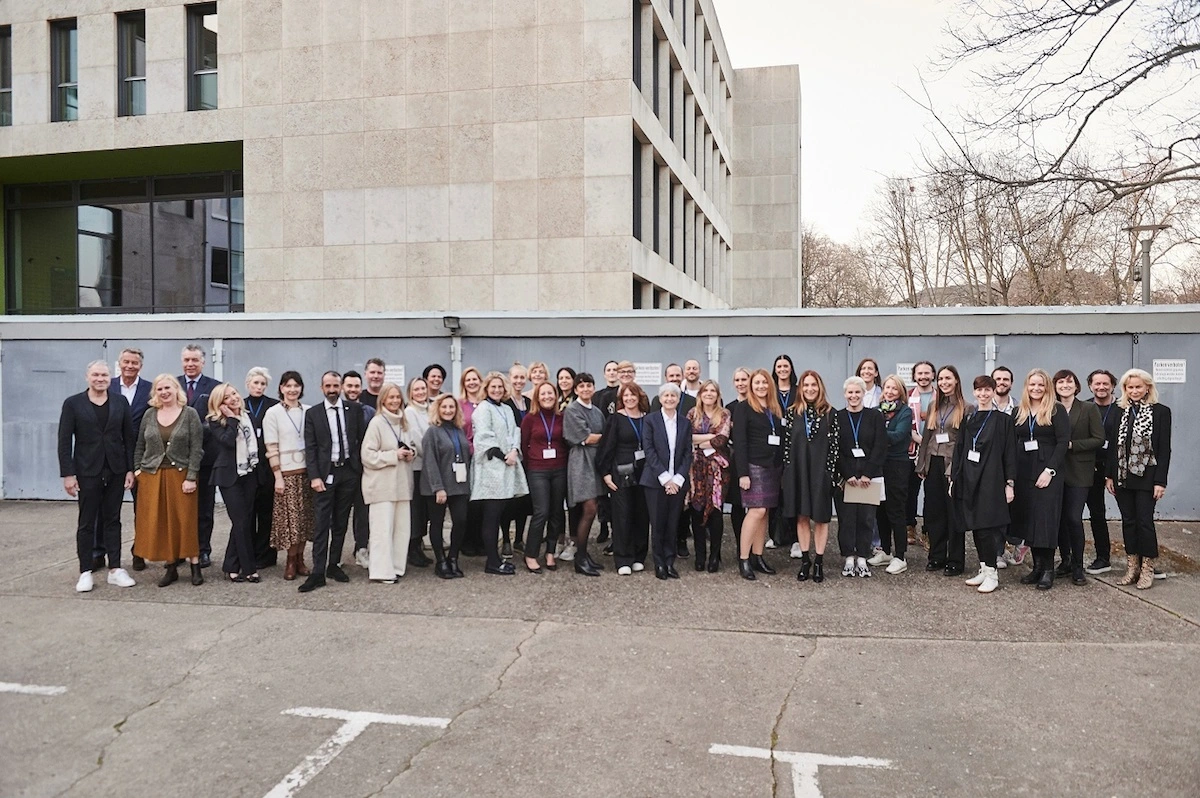 2022-06-28
EFA's first face-to-face summit will be held during the Gran Canaria Swim Week by Moda Cálida from October 18 to 21, 2022.
This new platform aspires to unify and create a thriving, sustainable and inclusive ecosystem in the fashion industry
Gran Canaria Moda Cálida, a program created and promoted by the Department of Industry, Trade and Crafts of the Cabildo de Gran Canaria, is part of the first effective transnational alliance of fashion councils and institutions in Europe. A new platform born under the name of European Fashion Alliance, which has been founded by 25 European organizations in the sector to promote a thriving, sustainable and inclusive ecosystem in the fashion industry. During a two-day summit in Frankfurt, Germany, the German Fashion Council brought together leading European fashion organizations to form this coalition of change.
Minerva Alonso Santana, Councilor for Industry, Trade and Crafts of the Cabildo de Gran Canaria, said as head of the Gran Canaria Moda Cálida program that "this European Fashion Alliance means for Gran Canaria and for the island's fashion, creating spaces for cooperation, joint projects and opening to the outside world, having a presence in Europe and learning from the experiences of other territories".
An important milestone in the agenda of this new entity will be from October 18 to 21 when the first face-to-face meeting of the EFA will be held within the framework of the Gran Canaria Swim Week by Moda Cálida, from October 18 to 21, 2022.
"This alliance means having a unique and strong voice in Europe", said Araceli Díaz, director of Gran Canaria Moda Cálida", and that "the fashion sector is taken seriously as an industry that generates employment and economy".
Along with Gran Canaria Moda Cálida there are two other Spanish organizations among the promoters of the European Fashion Alliance: the Asociación de Creadores de Moda de España and Moda-Fad, a group of professionals from different areas of fashion that promotes positive impact and sustainability.
Motivated by the words of Ursula von der Leyen, President of the European Commission, and Mariya Gabriel, European Commissioner for Innovation, Research, Culture, Education and Youth, who called for the promotion of the fashion industry in Europe, the Alliance aims to become the collective voice to promote and accelerate the transition of European fashion towards a more sustainable, innovative and inclusive creative future.
European fashion industry organizations have decided to join this new industry coalition with the aim of collectively developing an active and reactive strategy to the industry's need for change in the coming months.
The Alliance has been created to strengthen and expand a new network of committees and institutions to achieve a common vision on practical objectives related to how the fashion industry and its multiple actors, supporting organizations and, indirectly, SMEs, as well as large companies and all professionals can collectively help transform the industry to better protect the planet and all its inhabitants.
With this alliance, European fashion organizations, which represent an important and unique part of this sector, seek to strengthen the fashion industry in Europe in terms of sustainability, inclusiveness, innovation and promotion, as well as to streamline the process of turning these goals into realistic actions and policy recommendations.
Thanks to this unique network of fashion committees, promotional bodies, incubators and clusters in Europe, the new alliance aims not only to promote dissemination, education and research actions on market knowledge, contacts and best practices in the sector, but also to represent the industry in exchanges with the various players in the economic, political and social spheres in Europe, in order to achieve a prosperous future.
Members of the European Fashion Alliance: