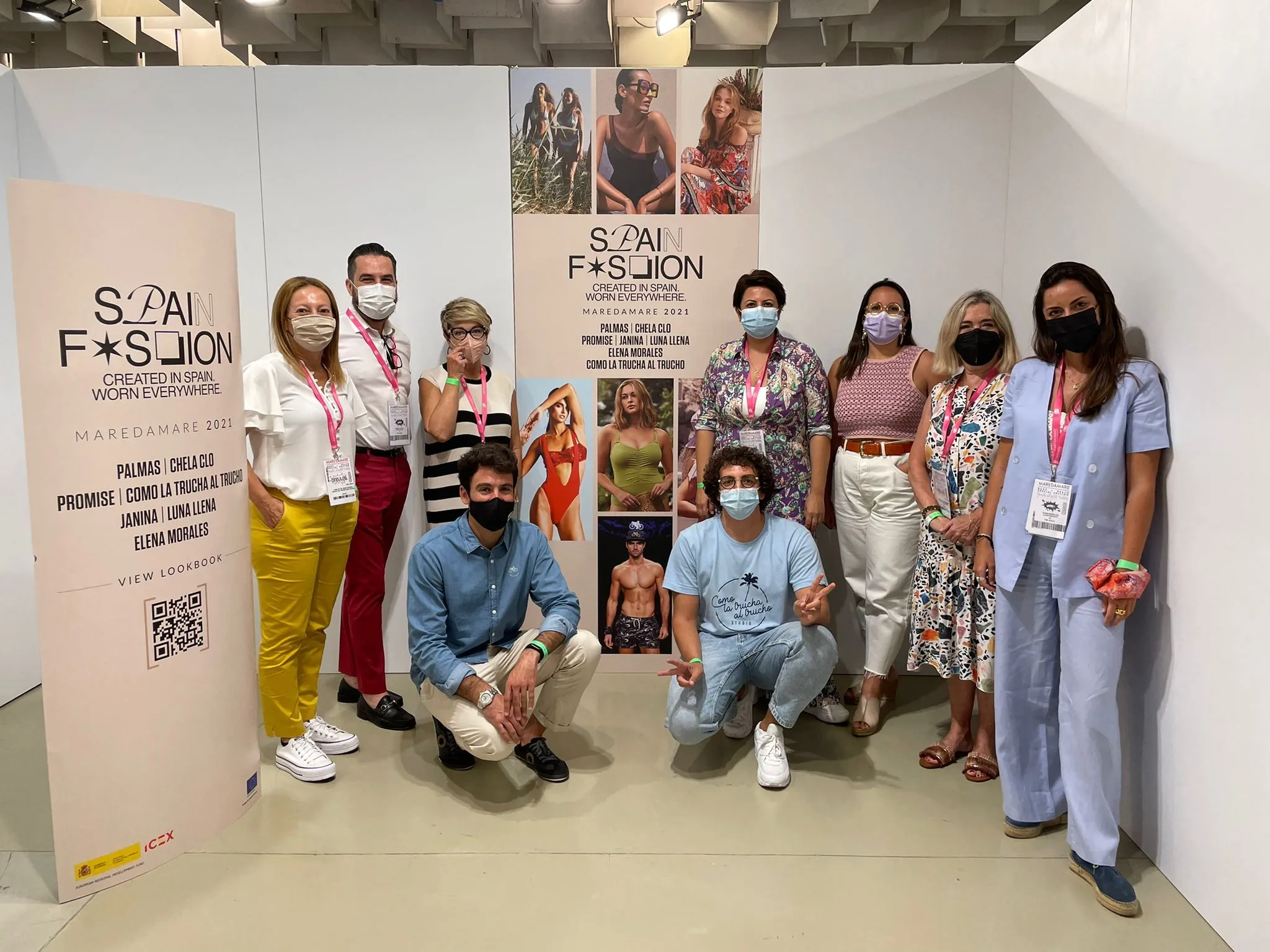 2021-07-24
The island firms, Chela Clo, Como la trucha al trucho, Elena Morales and Pedro Palmas, are exhibiting their work in the space organised by the Institute of Foreign Trade and are four of the seven participating Spanish brands.
The Councillor for Industry, Minerva Alonso, travelled with the Vice-President of the Chamber of Commerce, Maria de la Salud Gil, who gave the designers a preliminary course on international market and distribution issues.
Four firms from Gran Canaria - Como la trucha al trucho, Pedro palmas, Chela Clo and Elena Morales - have landed today in Florence to participate, under the umbrella of the Moda Cálida programme of the Island Council and with the support of the Chamber of Commerce, in the 14th edition of the international swimwear and underwear fashion fair 'Maredamare', which is being held between the 24th and 26th of July and is attended by buyers from all over Europe.
"The presence of our designers at this fair is important, it is the first time we attend a European event of these characteristics and we do it to parade, sell and promote island fashion, because if we aspire to be a reference with the Swimwear Fashion Week in October we have to be at fairs like this one", declared the Councillor for Industry, Minerva Alonso, from Florence.
The Spanish participation is organised by the Institute of Foreign Trade and of the seven national firms, four are designers from Gran Canaria, which "demonstrates the power of the island's talent in swimwear fashion", said Alonso.
The four designers behind these firms have also had the support of the Chamber of Commerce of Gran Canaria, from which they received prior training on the international market, distribution, sales margins and other knowledge so that they can face their role as sellers at this event. The Chamber has also financed 85% of the expedition's transport and accommodation costs and provided the option of translation services.
The largest Italian showcase for swimwear fashion
The 14th edition of Maredamare renews its commitment to an increasingly expansive vocation thanks to the participation of the best brands in swimwear, kaftans, accessories, homewear and underwear in an exhibition area of 11,000 square metres. An average of 300 mid to high-end brands exhibit at Maredamare, making it the only Italian showcase in the beachwear and underwear sector.
Moreover, Maredamare has obtained the qualification of International Fair, confirming its solidity as the only Italian fair dedicated to the beachwear, accessories and underwear sector and today represents the meeting point between the best customers and the most qualified companies: from the best known brands to the most innovative ones.